Express News is one of the top tier news channels in Pakistan. Channel is regarded high for its breaking news, innovative presentation and quality content.
"Kal Tak" is the most critically acclaimed Talk Show of Express News hosted by Javed Chaudhary.
"To The Point" hosted by Shahzeb Khanzada is also one of the leading Talk shows on Express News.
| Time Slot | Gross Rate/Min in USD | TARIFF RATES/MIN in Pkr |
| --- | --- | --- |
| 00:00 - 00:59 | $157.04 | 25,000 Pkr |
| 01:00 - 07:59 | $37.69 | 6,000 Pkr |
| 08:00 - 18:59 | $157.04 | 25,000 Pkr |
| 19:00 - 19:59 | $314.07 | 50,000 Pkr |
| 20:00 - 20:59 | $628.14 | 100,000 Pkr |
| 21:00 - 21:59 | $785.18 | 125,000 Pkr |
| 22:00 - 22:59 | $628.14 | 100,000 Pkr |
| 23:00 - 23:59 Khabardaar Only | $753.77 | 120,000 Pkr |
| 23:00 - 23:59 | $376.88 | 60,000 Pkr |
EXPRESS NEWS is an Urdu language Pakistani television news channel based in Karachi, launched on January 1, 2008. It is owned and run by the country's third largest Urdu daily, Daily Express. The owners of the channel, Lakson Group, launched 'Express 24/7', a 24-hour Pakistani English news channel on February 5, 2009.
Express News Reach AvRch%
Express News reach AvRch is 12.3%
Express News Shows Ratings Rtg%
Overall rating of Express News is on 0.156 Rtg%.
There are several programs running in Express News. Top programs are as follows:
KHABARDAAR is an Urdu and Punjabi comedy television show that aired at 11:03 pm on Thursdays, Fridays, Saturdays and Sundays on Express News from 2015 to 2018. The host sheds light on various criminal cases that have occurred around the country and their investigation process. In November 2016 the Khabardar team toured Canada, which was very much appreciated by Pakistani and Indian communities. They went on to do many indoor shows organized by Pakistani communities during their stays in different cities of Canada.
They have also performed different outdoor skits while visiting famous places like parks, historical buildings, and lakes. All those indoor and outdoor skits throughout their tour across the country are recorded and arranged into a "Travelogue" package to be shown to their audience around the world. The first episode was released on air on 21 January 2017 and it is being shown frequently in an episode every week called "Khabardar Canada Special".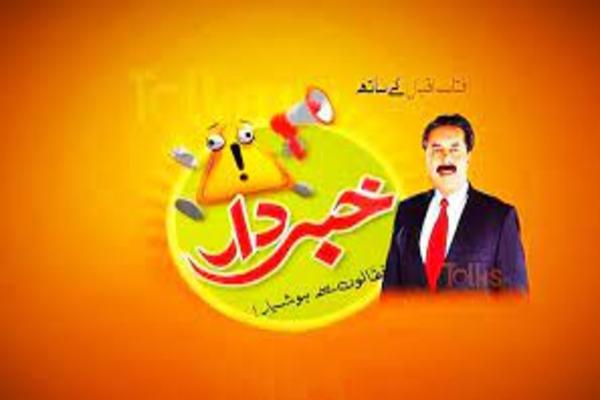 TO THE POINT is a Pakistani television show that is aired on Express News that covers a variety of subject include social issues and current affairs. The host of the show is Mansoor Ali Khan. Mansoor Ali Khan hosts political and current affairs shows currently on Express News. Mansoor Ali Khan had started his journalism career from Geo News, biggest and the most popular news channel of Pakistan as an anchor. And now hosting the show in Express news. The show broadcast at 8:00 pm from Monday to Wednesday.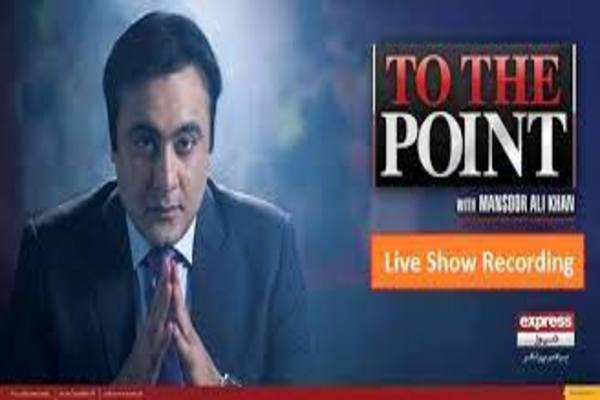 SAFAR HAI SHART is a travelogue television show on-air on Express News. The show was hosted by Waqar Ahmed Malik and Mukkaram Kaleem. Safar Hai Shart was an exclusive travelogue produced by Waqar Ahmed Malik, completed on nothing but motorbikes. Two guys on bikes explored the wonders of the Karakoram Highway in Pakistan
The Karakoram Highway (KKH) is the highest paved international road in the world and often known as 9th wonder of the world. The travels started from Rawalpindi and end on Khunjerab Pass, the highest paved international border crossing in the world.
TAKRAR is a Pakistani television show aired on Express News that covers a variety of subjects that includes social issues and current affairs. Imran Riaz Khan hosts this show. He was the first to report the Ramond Davis incident. Takrar airs from Monday to Wednesday at 8:00 P.M only on Express News.
BHAID is a Pakistani television show, focusing on Infotainment. The show airs on the news channel, Express News. The show airs every Tuesday from 7:30 to 8:30 pm and the host of the show is Mohsin Ahmad. Bhaid revolves around unexplained stories which are explained through scientific advancement, religious mythology, history, research and investigations. Research and Script by Imran Shamshad Narmi & Hosted by Mohsin Ahmad, the show is a series of documentaries based over myths and mysteries giving out versions of people belonging to different school of thoughts like philosophy, sciences, religion etc.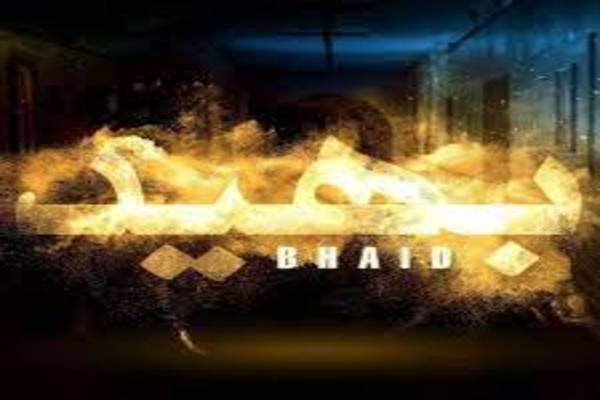 WOH KYA HAI is an Express TV show hosted by Sajjad Saleem first ever paranormal Investigative Reality Show of Pakistan. Sajjad Saleem is working as an anchor for the show? Woh kya hai?? Since his joining at express news in the early 2008 besides being a primary character for the show Woh kya hai, he was working as an associate producer for the show 'Bhaid'. Now he has moved his responsibilities over a sports magazine show 'Game on hai'.The greatest inspiration for him which motivated him for this job is according to him the ability to overcome fear and the exploration of entirely new genres of life. Now after being a part of two supernatural shows, he finds his level of information increased with different lights of the universe. He takes it as an achievement and is still striving for more as he has realized that there are many other phenomena's in life those are yet to be discovered or explored by a human eye.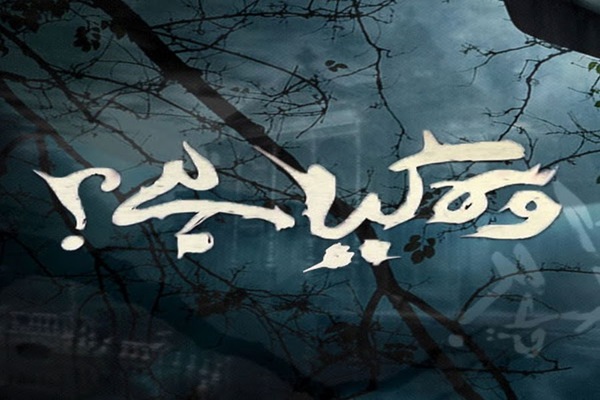 KAL TAK is an Express TV show hosted by Javed Chaudhry. Javed is a Pakistani columnist, You Tuber, and a journalist who is hosting Kal Tak show on Express News since 2008. His show is one of the most popular shows in Pakistan. He also writes Urdu-language columns on various topics in the Zero Point series. He is a graduate of Islamia University Bahawalpur.
GRIFTH is an Express TV show hosted by Hafiz Shahid Munir. The show broadcast at 7:00 pm on Friday. Hafiz Shahid Munir is a journalist as well as a short story writer and has done his Masters in Mass Communication from University of Punjab and is now the Bureau Chief of Express Group Gujranwala.