| Time Band | Gross Rate/Min in USD |
| --- | --- |
| 00:00 - 59:00 | $92 |
| 01:00 - 08:00 | $49 |
| 08:00 - 18:59 | $92 |
| 19:00 - 20:00 | $427 |
| 20:00 - 21:00 | $427 |
| 21:00 - 22:00 | $427 |
| 22:00 - 23:00 | $427 |
| 23:00 - 24:00 | $427 |
BOL is a complete media enterprise consisting of platforms that are important and relevant to our audience, including Television (News, Entertainment and Sports), Digital Media (Web, Social Media & Media Apps), Print Media (Newspaper and Magazines), Cinemas & Movies, Theatre and Radio. With a massive launch and a clear social development objective, BOL is all set to bring a revolution in Pakistan's media industry. BOL already has a magazine named BOL Narratives setting new records in the media publication industry of Pakistan.
This show is hosted by Summaiya Rizwan. She started her career as news anchor from Pakistan Television, after that she caught the eyes of major TV channels. After her debut at PTV he stepped to the doors of ARY News after that she moved to Bol News and currently Hosting a shoe named as Aaj ki Taza Khabar. This shop all about the current affairs and the complexity of news is presented in a good manner.
This is a current affair talk show which is hosted by Faisal Aziz Khan. In this show host try to untie the complexities of news. Faisal Aziz Khan started his career as a reporter for Nawa e Waqat and the Nation where is specialized in judicial, business and in education sector. Faisal Aziz Khan is also serving as Chief News Officer. This show is on aired on Saturday and Sunday at 4PM.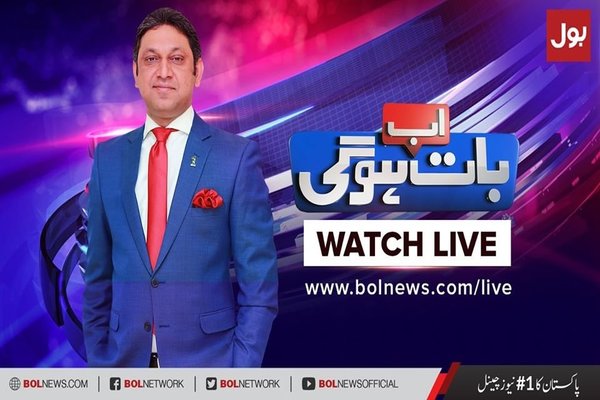 This show is based on new trend in which the panel is consist of more than one journalist. This talk show is hosted by Usama Ghazi, Babar Dogar and Asad Kharal. Usama Ghazi is a lawyer and Pakistani host he started his career as an anchor person from local TV stations after that he joined many major channels like Geo news, Express News, Dunya News. Currently hi is hosting a show at Bol News. His name include in the list of senior anchor persons of Pakistan. The second big name that is associated with this show is Asad Kharal. He is investigated Journalist he is award journalist having more than 1500 investigating news stories in print. He started his career from Ary news with the show Andar Ki Bat. Now he is senior analyst at Bol News program Ab Pata Chala.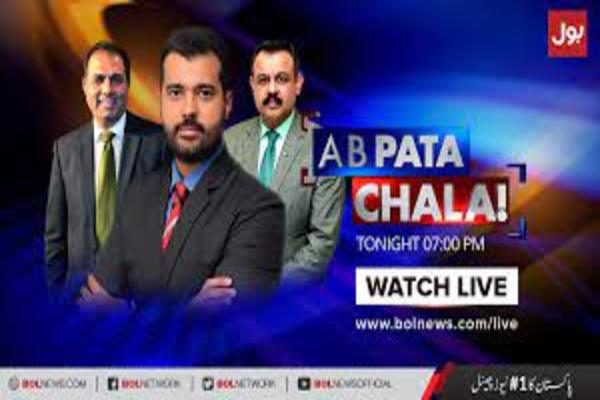 This show is hosted by Dr. Fiza Akbar. He caught the eyes of many people due to his daring and aggressive style of news presenting and news analysis. Fiza Akbar started her career as news anchor she was the part of Dunya News and after that she touches the skies of popularity she also hosted a show named as Samaa Metro Show. She also provided her services as journalist and anchor person to different news channels like Express, News one and PTV. Currently she is hosting a show in which she question about the harmful stereotypes that is taking the advantage of weak.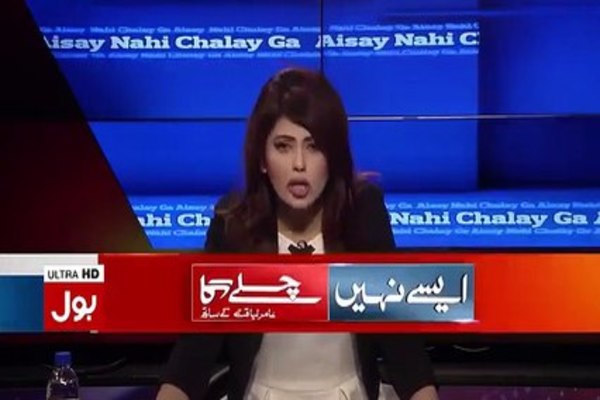 This is current affair news channel in which panel have a debate on the current affairs of country and to predict what will be the consequences of the decisions that are made by the politicians. This show is hosted by Arbaab Jahangir, he started his career in 2006 his first transmission was about the world cup of 2007 from Rung TV. His portfolio has many special reports like Baldia incident Factory and Panama Papers. His achievements have earned him call from biggest broadcasters like Express News and Bol News. Currently he is hosting a talk show at Boll news.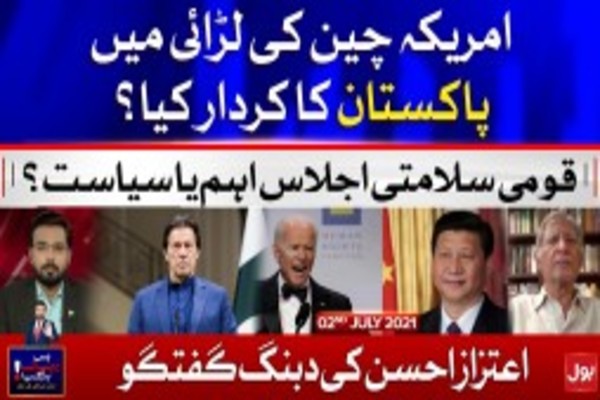 A current affair talk show that is hosted by the editor in chief and president of Boll Media Group. Nazir Lehgari started his career in 1981 after receiving his LLb degree from Federal University of Art and Science Karachi. He was the in charge of his news desk at Nawa e waqt he worked at Daily Jang, Awam, he was the editor of both daily jang and Awam. He authored two book Seenay Jhokan Deedain Deray and Tareekh Bolti Hai. He is known as fearless and humble journalist among his collogues. He widely appear at different talk shows due to his experience and unbiased analysis. Currently he is hosting a talk show based on current affairs at Bol News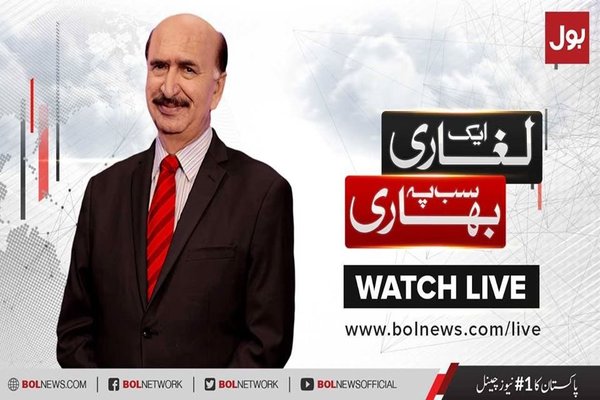 This also a current affair talk show this show is hosted by Noor Ul Afreen, he one of the renowned journalist in Pakistan. He has a good reputation in both print and broadcast media. He is known for his unique style of news presenting. He caught the eyes of many broadcasters due his unbiased analysis. He got award for his services as anchor person and excellence in anchoring. Currently he is hosting a Talk Show at Bol News.
TABDEELI WITH AMEER ABBAS
It is a prime time talk show that is hosted by Ameer Abbas. This current affair talk show discusses the consequences of the government policies and what changes have been made due the specific policies of government. Ameer Abbas is prominent name in the industry, he started his career with primetime talk show. He has affiliations with many other channels like Express, Dunya Dawn and waqat. Currently he is hosting a show at Boll News.
This show is all about what happening is the country, to predict the future. This show is hosted by Jameel Faroouqi. He has a strong educational career he is a gold medalist and have three master degrees. He is known for putting his bold questions towards the politicians. He is in trending after his exclusive interview with PM Imran Khan. This show is on aired on Saturday to Sunday at 10 PM.
This is a political comedy show that is hosted by Fahim Khan. He belong to the specific group of journalist that try to make difference through the comedy and humor. This is a show mixed with information and entertainment. He has also worked in Samaa News. He has been the part of many morning shows like Band Baja.
One of the prime shows of Bol News hosted by their president Sami Ibrahim. This show has gained popularity among the people due to the experience of Sami Ibrahim. People like to watch him due to his polite and calm behavior that give him advantage over many journalists. He began his career as reporter; he has affiliations with many news channels. Using his experience he always come up with bold facts and figures.
THE SPECIAL REPORT WITH MUDASEER
A current affair talk show with some special facts and figures, this show is hosted by Mudaseer Iqabl. He has a strong educational career he was the president of Fromanites Debating Society. He has also represented Punjab University in many debating competitions and won many awards. He was the host of Capital Point at Capital TV. Currently he is hosting a program at BolNews.